There are several choices of types of ships that you can use when going to Nusa Penida. The need for sea transportation with vehicles such as speed boat to Nusa Penida from day to day is also increasing. Not only do you want to visit Nusa Penida, it is not uncommon for tourists who come looking for speed boats to find tickets for fast boats to get to nearby islands such as Nusa Lembongan Island and Nusa Ceningan Island.
Things to do in Nusa Lembongan, Ceningan and Nusa Penida such as diving, snorkeling and island tours are the main attraction. Mansago.com will provide tips on crossing to the island using a speed boat.
Rent a Speed Boat Through Sanur Port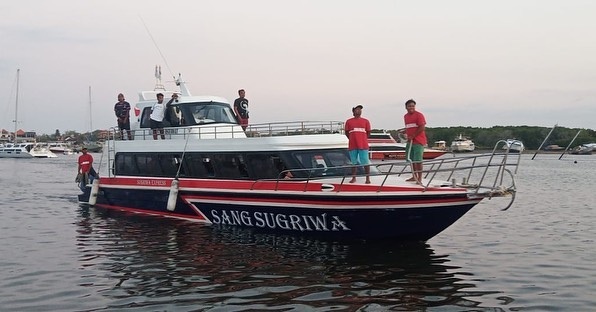 Using a speed boat to Nusa Penida is the choice of many tourists. In addition to safe and fast transportation, it also offers affordable prices so you don't have to pay a lot of money when you want to travel to Nusa Penida. Actually, there are a number of fast boats or speed boats available in Bali, some of which are from Sanur Harbor, Gunaksa Pier, Pesinggahan Pier (this is the new pier) and Kusamba Pier.
Sanur Pier is a popular pier for tourists who want to cross to Nusa Penida. The port, which is located on Jalan Hang Tuah, is quite crowded at the time of departure and hour of arrival. Service providers cross using speed through other ports of Sanur, Mola Mola Express, Idola Express, Angel Billabong Cruise, Gogun Express, Dwi Manunggal, El Rey Junior, Maruti Express, Caspla Bali Boat and Crown Cruises. From the ferry service provider, the price has a different price, but the price is usually around Rp. 75,000 – Rp. 150,000 for one trip.
Select Departure Time
We recommend that you order a speed boat ticket long before the day of departure, around 1-2 days before the day of departure because usually the interest of tourists to Nusa Penida is relatively very high every day so often you will run out of tickets if you buy at the place. The departure time for the speed boat to Nusa Penida starts on average from 7:30 a.m., 10am and 4:30 p.m. Each service provider has his own departure time. This time can be a reference for you to be able to arrive early if you want to buy a ticket at the place.
Please note the speed boat prices for domestic and foreign tourists are different so for those of you foreign tourists do not be surprised when buying tickets at different prices with local tourists. After riding a speed boat you will be taken to the Port on Nusa Penida with a travel time of about 30 minutes. The jetty that will become a berth is different and depends on what ship company you are riding.