If you visit Bali, don't forget to include Nusa Lembongan on your agenda. Just like the other regions around Bali, Nusa Lembongan also offers a lot of great things for tourists. Not only sandy beaches, but you can also find other attractive tourist spots such as soaring cliff viewpoints and underground house during your visit to the island. This resort island is pure heaven and less crowded than Bali. However, the beauty of the island is unbeatable. If you are planning to visit the island, here is an ultimate guide for your unforgettable Nusa Lembongan day trip.
How to Get to the Island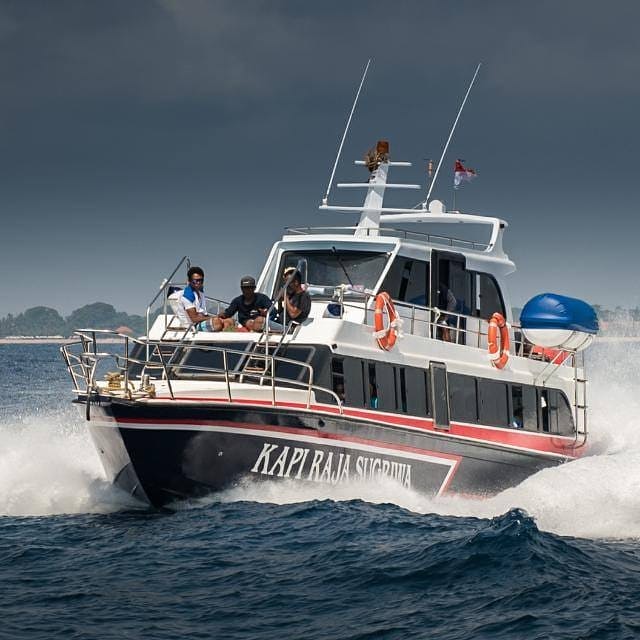 Nusa Lembongan, Nusa Penida, and Nusa Ceningan are three Nusa island that lies off the Bali coast. While Nusa Penida is the biggest and Nusa Ceningan becomes the smallest, Nusa Lembongan comes with medium size if compared to the other two Nusa islands.
It is just one hour away from Bali and you can get into the island by fast boats, making it the closest to the coast of Bali. With the least population, if compared to the three Nusa Islands, Nusa Lembongan is just a little bigger than Nusa Ceningan.
However, Nusa Lembongan is considered to be the most developed among them. Getting to Lembongan Island is relatively easy. You can get there simply by using a fast boat or a yacht.
There are a lot of tour agencies that will provide you with pick-up and transfer services from your hotel to the island. The easiest way to get to Lembongan from mainland Bali is taking a boat from Sanur. The journey will only take about thirty minutes.
Since you will take the boat directly from the beach, you will likely get wet. So, make sure that you keep your belongings, such as camera and smartphones in a dry bag. There are a lot of things that you can do on the island. If you like surfing, you will be able to enjoy challenging waves along the island's northwest coast. If you opt to dive, there are many Nusa Lembongan dive sites that you can find.
You can also explore spectacular reefs lie off the southwestern coasts of Nusa Lembongan. But, if you want to enjoy the nature life of tropical birds, you can visit the mangrove forest while enjoying the heavenly ambiance there. Nusa Lembongan is a perfect place to opt if you want to escape from the crowds of Bali for a while.
Transportation on Nusa Lembongan
Nusa Lembongan is relatively small but it is more developed. It is less rugged if compared to its sister island, Nusa Penida. Additionally, the roads in Nusa Lembongan are well maintained and quite calm so that you can enjoy comfort journey there.
Due to the small size of the island, you can even explore it by using a motorcycle or scooter. You can rent them daily from local people in a relatively low cost for your Nusa Lembongan day trip.
However, you need to keep in mind that you are not insured if you get involved in an accident while riding the motorcycle or scooter. In other words, you will be the one who should be responsible for any cost as the result of the accident.
So, make sure that you are riding it carefully. It is also important for you to bring some cash with you. This is because there are only a few ATMs you can find on the island.
Nusa Lembongan Trip Hacks
You will not one to miss every single thing you see in Nusa Lembongan. In this way, there is some stuff that you need to bring on your holiday to the island. Don't forget to bring sunscreen, swimwear, a quick-drying towel, water, snacks, dry bag, and some medicine during your Nusa Lembongan day trip.
What about accommodation? Where to stay during your holiday on the island? Well, though the island is relatively small, it has some good hotels where you can stay overnight comfortably.
Some of the best hotels you can find in Nusa Lembongan include the Seaman Garden Hut's, Bali Nusa Villa, Hotel the Puncak Sunset Villa, Dnusa Villa.
Additionally, the island also has a lot of good restaurants where you can enjoy both delicious traditional and international cuisines. Some of the restaurants recommended for tourists include Panorama Restaurant, Bali Eco Deli, Dream Beach Restaurant, Sandy Bay Beach Restaurant, Warung Patu, and J. Hai Bar & Grill.
Most Popular Attractions in Nusa Lembongan
You will not run out of ideas of what to do while visiting Nusa Lembongan since it offers a lot of things for tourists. Here are some popular tourist attractions you can find in the island.
Snorkeling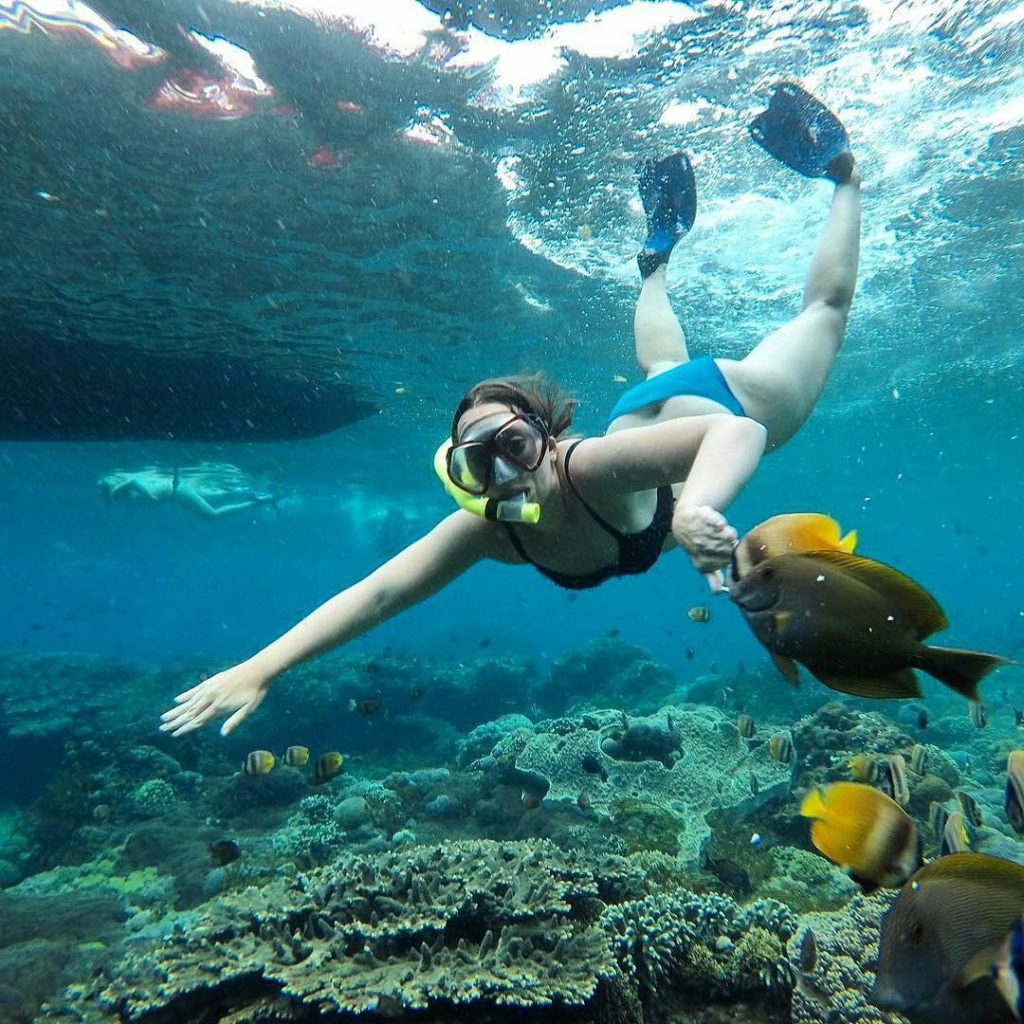 This is one of the great alternative options you can take if you have already got bored with sunbathing and swimming on sandy beaches. Snorkeling Nusa Lembongan which you can book online offers you with spectacular attractions of fish and coral. You can see the gorgeous creatures closely and it can even be done a year-round!
if you are looking for manta rays , you have to snorkeling at Nusa Penida island, at Nusa pemida there are also stingrays and nurse sharks you might see during the snorkeling session. You can swim around the creatures for about three or four hours each.
Relaxing on Devil's Tear Beach

This beach comes with a spectacular natural gorge with the view over the Indian Ocean. You will find that the view when the waves hit the cliffs with full force is fantastic. Additionally, the beach also has stunning turquoise clear water. Also, make sure that you take the time to view a beautiful sunset from the cliffs. However, just be careful and do not get too close to the edge since it is quite dangerous. You might get drowned if the waves caught you by surprise.
Dream Beach

Nusa Lembongan is widely popular with its white and paradisiacal beaches. You will be tempted by the beautiful water of the beach. However, you need to be careful since it also has strong currents. Make sure to watch your moves so you will not get easily drowned.
Nusa Lembongan Day Package Trip
Remember if you interested with Nusa Lembongan Tour, You can Contact Us