Labuan Bajo is an area in Nusa Tenggara Timur, Indonesia with many amazing sites. The most popular one is Komodo Island for sure. Being the original habitat of Komodo Dragon, the island is included in the wonders of the world category for some recent years. Of course, the beautiful island around Labuan Bajo is not Komodo Island only. There are some others including Kelor Island. Interestingly, to enter this island, there is no charge at all. in other words, it can be accessed for free.
Spots in Kelor Island to Visit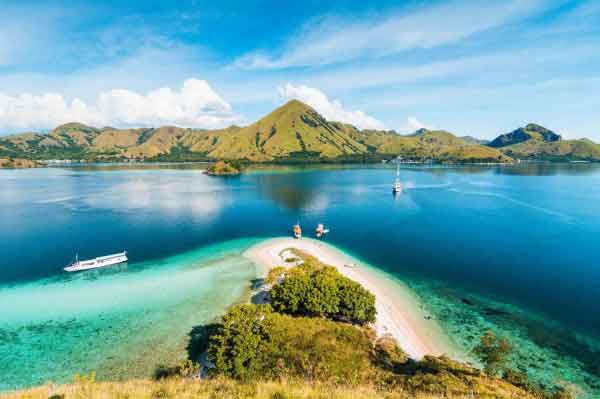 Kelor Island offers you many beautiful spots to visit. Unfortunately, they are still not popular enough and even many of them are still unnamed. But just like other small islands in Labuan Bajo, this island has many beaches with white sand. It is in contrast with the deep blue sea surrounded. The beaches are still really clean and quiet since not too many people who come. So, if you want to feel the sensation of relaxing in a "private" beach, this is the best answer.
Kelor Island also has some hills to climb up. When you are on the top, you can simply see landscapes around starting from the oceans to the green lands on the lower part. The coastal areas that are colorful can also be seen clearly from this spot.
What to Do in Kelor Island
Currently, there are indeed not many activities to do on the beaches of Kelor Island. There is still not enough facility to support water sports like snorkeling or diving. Well, it is although the undersea landscapes are actually amazing also. The only water activity to do is swimming. So, it is okay to prepare your swimsuit before visiting Kelor Island.
The island is also a good location for photography. Sometimes, photo sessions are conducted there particularly if the crew just wants to use a quiet place as the background. The Kelor's landscape is not too big. You can just explore it all by riding motorcycles or simply walking. It is not too tiring anyway.
Read This : Labuan Bajo Day Trip Guide
Facilities in Kelor Island
Unfortunately, this island still doesn't have any tourist facilities like hotels or restaurants. You can go to the island in the morning from Labuan Bajo and then go back there in the evening. It is also recommended to bring your own food and drinks. Although the facilities are limited, there are many boats or ships with Kelor Island as the destination.