The beautiful scenery in Angle's Billabong, Nusa Penida is no one to compare. The unique touch of tourist destination comes from its place captured in the hearts of visitors here. since there are so many travelers who want to come back in this place, then they can feel a quiet atmosphere and feel like they just in a hidden paradise Nusa Penida. The name of Angle's Billabong comes from the word Angle and Billabong as the end way for the river along with the beautiful touch like an angel. When you visiting Nusa Penida, do not forget to visit beautiful Angle's Billabong. So, angel billabong Nusa Penida offers you with a stunning view.
So, Angel's Billabong is the final estuary of the river before the river's water reaches the ocean. This stunning natural phenomenon features with the stunning natural pool overdrafts. The beauty of Angel's Billabong in Nusa Penida will not be found anywhere. So, this place is very artistic with the yellowish-green coral stones here. It looks so beautiful with the clear water flowing here. Nusa Penida day trip can be your best consideration and its very worth as well. you can check at tripadvisor for best beach in bali here
Activities to try in Angel Billabong Nusa Penida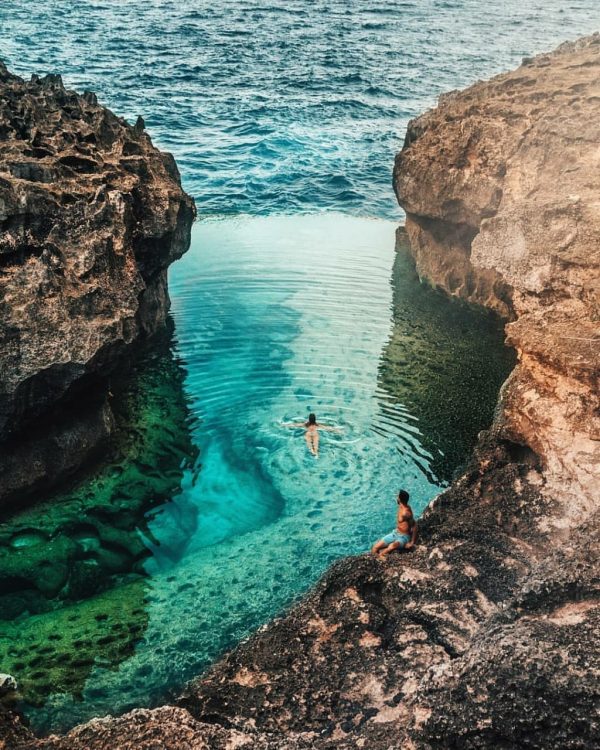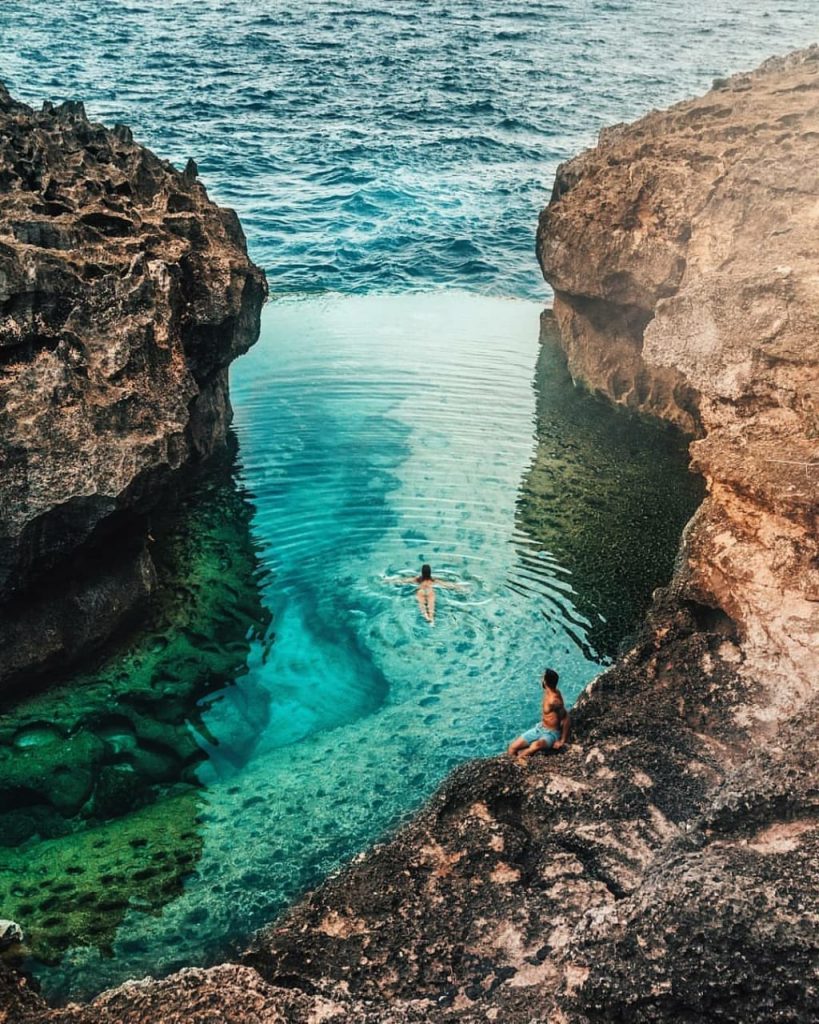 The most fun activity that can be done in Angel's Billabong is swimming here. When you swimming here, you will get a different experience. This place is a pretty quiet and comfy spot that makes you want to lay down longer here. besides that, the ocean view is an immeasurable added value when swimming in this place. You can hear the wave sound crashing since this place is actually adjacent to the sea.
However, you should know that you always consider your safety. You can pay attention to the tides when swimming in Angel's Billabong, especially when the seawater is tide, the water usually brings waves to the rocks. Therefore, visitors do not recommend to swim far away from the edge of the pool. Always consider your safety first.
Read also : Looking Nusa Penida Tour Package ?
How to reach to angel billabong Nusa Penida ?
To reach this popular spot, then you have to cross by taking a Fery from Sanur. You are also able to use a speedboat available in this dock as well. You only take around 1-hour of sailing. You should know the speedboat schedule since they are not available anytime. You can check the schedule first along with the price. You may ask your guide related to that information.